Shornali Abashon
Dhaka city is a land of approximately 18 million people and the commercial hub of the entire Bangladesh. Swadesh Properties Limited has the biggest projects with number of commercial plots which are ready to deliver right away.
Commercial land is typically used for restaurants, shops, convention halls, hospitals, schools, colleges, offices and others.
Shornali Abashon offers a wide range of 3, 5, 7.5, and 10 katha or above commercial plots in the exclusive area of Dhaka city with significant development potential.
Project Location Map
Have Your Business at the Heart of Dhaka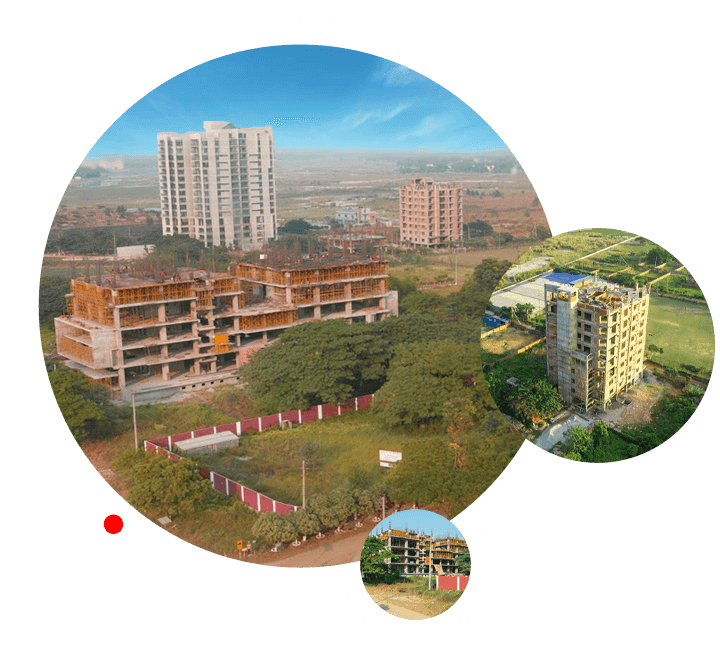 Corporate Offices
Located at the closest center of Dhaka its best investment for Corporate Offices.
Educational Institutes
Ideal location for schools, and colleges in the big residential complex.
Shopping Centers
Well-organized layout and placement in the commercial zone for maximum attraction.
Hospital
Accessible location from inside and outside of Dhaka city.
Plots With Extra Wide Roads & Lucrative Location
Shornali Abashon is just a 30-minute drive from Kuril-Bishwaroad flyover and is very close to Hazrat Shahjalal International Airport with a distance of approximately 5 Minutes. Swadesh Properties Limited Shornali project has permission to approve the construction of approximately 32th floor in case of commercial. All these plots have their own road network like 200ft, 60ft, 40ft, 30ft & 25ft wide roads with green area and other urban facilities within close vicinity.
Chef's Table Courtside
United International University
International Trade Fair
Embassy of the USA
Wonderland Amusement Park
Dhaka International University
Sir John Wilson School
Fortis Club House
Baridhara General Hospital Ltd.
BJIT Limited - Head Office
American International University - Bangladesh (AIUB)
Sheikh Hasina International Cricket Stadium
International Convention City Bashundhara
Australian International School
Right Choice for Your Business
When buying a commercial plot, the main concern should be the location. The commercial land development in Dhaka had undergone rapid changes since the independence of Bangladesh. With the fast-growing economy of the country, the importance of commercial land has also moved parallelly. Swadesh Properties Ltd. offers commercial lands in the most lucrative area of Dhaka city.
Some key benefits that you will get from this project
Big lands for hospital or universities
Benefits of having a large Community
Perfect location for shopping malls
Exclusive lands for hotels
Facilities of Our Project
All the residential plots in Swadesh Properties Ltd are designed with your desired home in mind. All manner of new opportunities abound, in the capital of Bangladesh waiting to rebound. All the things are available that fill a family's daily life with lots of recreation. Which Includes:
Appreciations by Our Customers
Serving our customers to ensure the best satisfaction is one of our key values. Please go through the reviews from our customers to know more.
More Reviews
It is among many residential real estate projects around 300-feet Purbachal Highway. It has a nice location, but yet to be developed. Therefore, we still need to see how it grows... Read More What Muhammad Mahfuzur Rahman Says
Muhammad Mahfuzur Rahman

One of the renowned Land Developer in Dhaka. They have two housing projects. Shornally and Sunvally. Hopefully both housing will be live shortly.... Read More What Rejaur RAHMAN Says
Rejaur RAHMAN

Shornali Abashon is a large gated residential area developed by Swadesh Properties Ltd. The area hasn't been developed yet properly. Most lands are vacant. A very few buildings have been constructed... Read More What Tawfiq Suhas Says
Tawfiq Suhas

Sun valley Baridhara Abashan is a future planed residential area, situated in madani Avenue, natunbazar, near United International University (UIU). This residential area is under construction... Read More What Ahmed Mitu Says
Ahmed Mitu

Our Valued Partners