Two Landmark Projects - Shornali & Sunvalley
One of the basic requirements of human beings is place to live. Compared to the increased rate of population our land is running out. The rate of homeless people is increasing every year due to social and environmental changes.
As a result, we are experiencing a severe housing crisis. In order to address this issue and meet the current housing demand, Swadesh Properties Limited came forward.
We have developed a planned housing project with approval from RAJUK to provide luxurious living at a very affordable cost. Our project is dedicated to provide comfortable living with well-connected roads, schools, colleges, parks, playgrounds, hospitals, and many other facilities.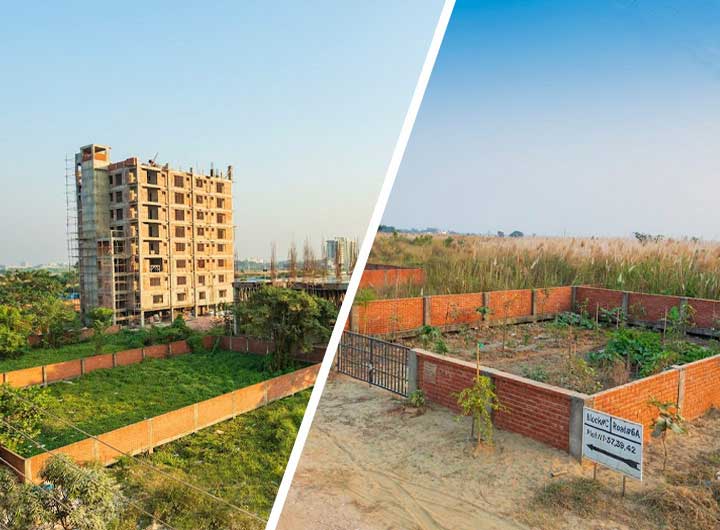 Our Land Projects in Dhaka, Bangladesh
Swadesh Properties Limited has been simultaneously building two mega township projects named, Shornali Abashon and Sunvalley Abashon. Our good reputation and credibility have attracted substantial investments.
3, 5, 7.5, 10 Katha Plot for Sale
For our respected clients, SWADESH Properties land project offers a variety of plot/land options in the sizes from 3 to 10 Katha for residential & commercial use. In addition, we are open to major commercial projects for investments.
Our projects are exceptionally placed at the heart of Dhaka with special facilities of living and transportation. One of our projects is a 03-minute drive from the Kuril-Bishwaroad flyover & another one is a 03-minute drive from the US Embassy.
To appropriately serve the needs of our customers, we have 200ft, 130ft, 80ft, 60ft, 40ft, 30ft & 25ft roads for internal connectivity.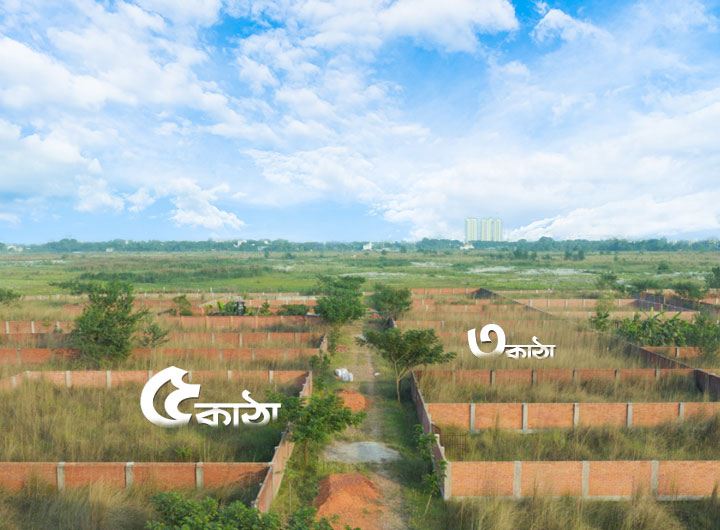 Well Planned Residence
Over 19 years of experience ensures:
RAJUK approved plan.
Located at the center of Dhaka.
Well-connected residential complex.
Impressive return on investment.
Well-designed housing complexes with all conveniences.
Future-oriented sustainable development strategy.
Maximum resale value.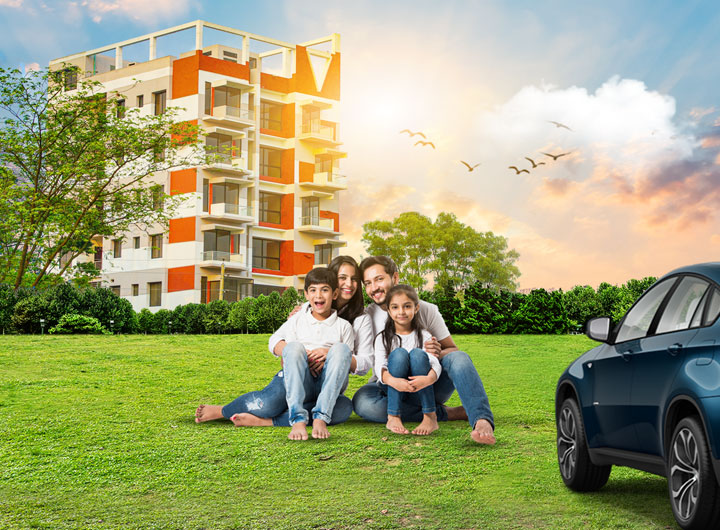 Amenities Provided By Our Projects
Convenient Location
From a geographic perspective, our land projects in Dhaka have a significant advantage compared to others. Just have a look at the easy transport facilities.
About 3 minutes away from Kuril Fly-Over.
Approximately 5 minutes drive from the airport.
Only about a 3 minutes drive from the US embassy.
Easier access to various areas of Dhaka via transportation.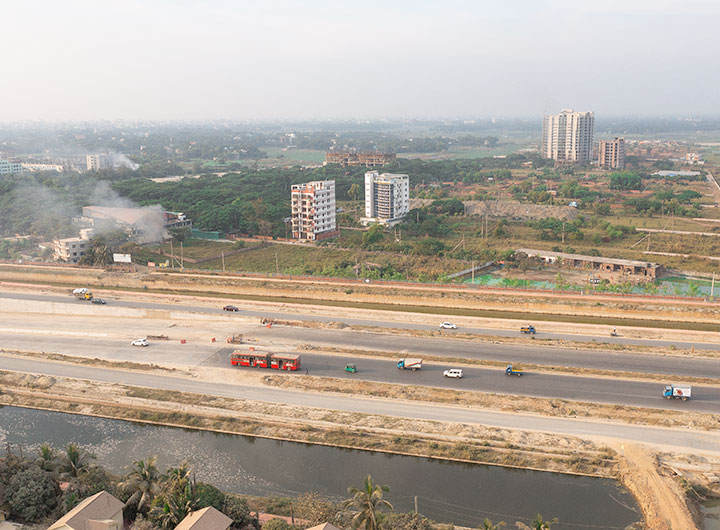 Appreciations by Our Customers
Serving our customers to ensure the best satisfaction is one of our key values. Please go through the reviews from our customers to know more.
More Reviews
It is among many residential real estate projects around 300-feet Purbachal Highway. It has a nice location, but yet to be developed. Therefore, we still need to see how it grows... Read More What Muhammad Mahfuzur Rahman Says
Muhammad Mahfuzur Rahman

One of the renowned Land Developer in Dhaka. They have two housing projects. Shornally and Sunvally. Hopefully both housing will be live shortly.... Read More What Rejaur RAHMAN Says
Rejaur RAHMAN

Shornali Abashon is a large gated residential area developed by Swadesh Properties Ltd. The area hasn't been developed yet properly. Most lands are vacant. A very few buildings have been constructed... Read More What Tawfiq Suhas Says
Tawfiq Suhas

Sun valley Baridhara Abashan is a future planed residential area, situated in madani Avenue, natunbazar, near United International University (UIU). This residential area is under construction... Read More What Ahmed Mitu Says
Ahmed Mitu

Our Valuable Clients