Shornali Abashon Project By Swadesh
If you are looking for a property with a staggeringly high return on investment, then you don't have to go anywhere other than Shornali Abashon of Swadesh Properties Limited.
Project Overview
Shornali Abason is located at the heart of Dhaka city, alongside of 300-feet Purbachal Express Way. It is just 5-minutes drive from the Kuril-Bishwaroad overpass and 12-minutes drive from the Hazrat Shahjalal International Airport.
With all the facilities of modern-day living standards and well-connected internal roads of 200 feet, 60 feet, 40 feet, 30 feet, and 25 feet this is your next generation residential complex.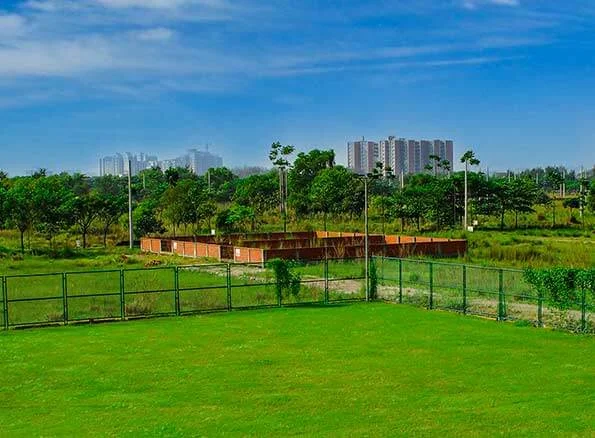 Features of Shornali
Very close proximity from the center of Dhaka.
Impressive return on investment.
Ease at registration & processing.
On time plot hand over.
Easy access to electricity, security and construction support.
Wide network of roads to ensure ease of movement.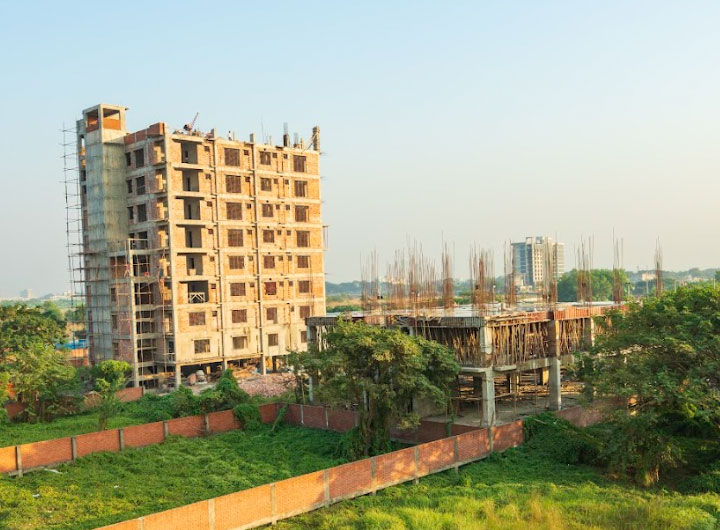 Choose Property Based on Your Need
Our plots are split into areas for residential and commercial use in order to properly meet the demands of our customers.
Residential Plots
Commercial Plots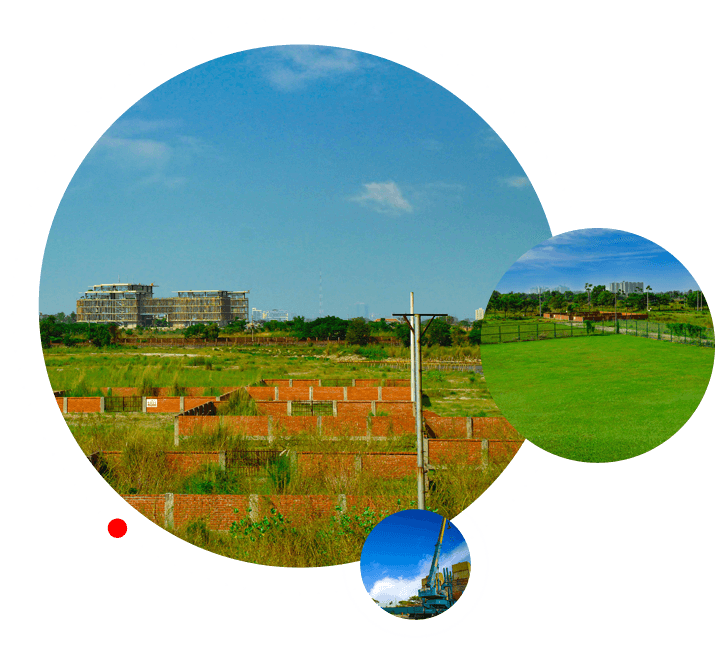 3-5 Katha Plots
Right choice for your next home in Dhaka with exclusive facilities and impressive location.

7.5 - 10 Katha Plots
Mid-sized property ideal for individual or group investment at the best locations.

Apartment Block
Semi-large plots for mid to large infrastructure development projects.

Plots of Various Size
Mega residential projects like condominiums with the best standard facilities and price.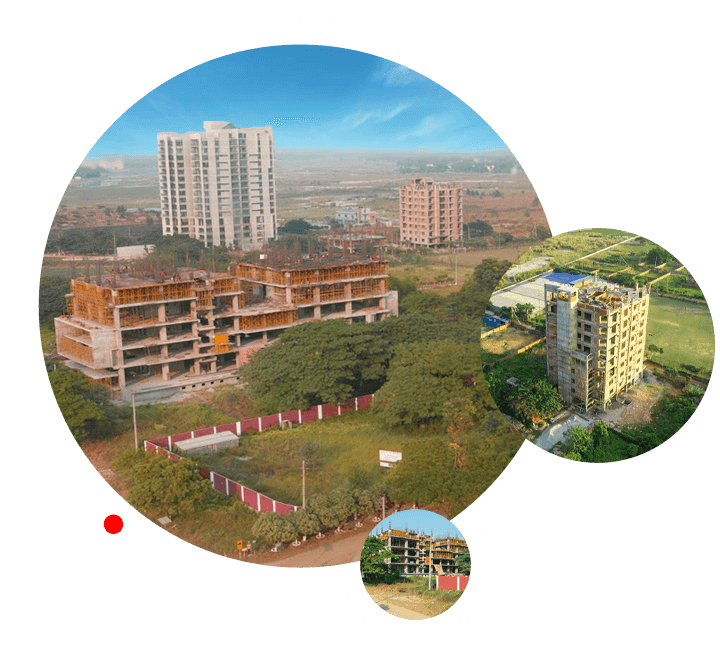 Corporate Offices
Located at the closest center of Dhaka. The best investment for Corporate Offices.
Educational Institutes
Ideal location for schools, and colleges in the big residential complex.
Shopping Centers
Well-organized layout and placement in the commercial zone for maximum attraction.
Hospital
The accessible location from inside and outside of Dhaka city.
Objectives of Shornali Project
To decrease the severe shortages of both the current and future housing demand.
To promote a residential complex that is sustainable and environmentally friendly.
To build a township to lessen the strain on the Dhaka population.
To promote eco-friendly urbanization.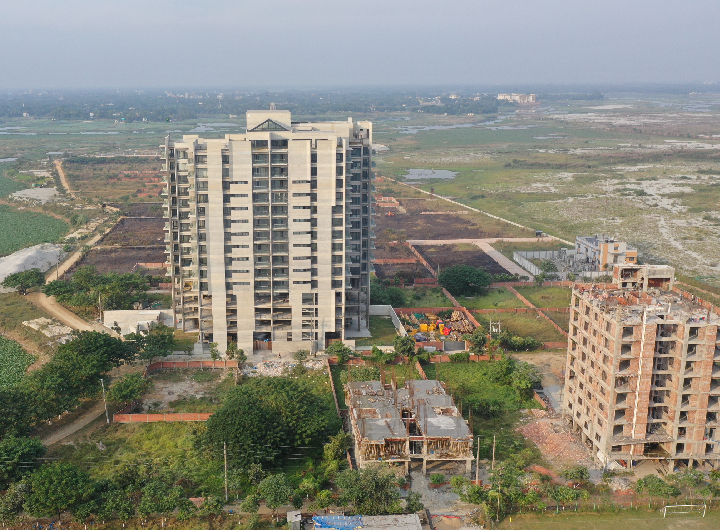 Shornali - Location Map
An exclusive mega project highlighted at country's one of the most sophisticated zone. Surrounded by all the major developments like Purbachal New Town, ICCB, Pink City, Bashundhara R/A, etc. makes this center of all attractions.
Kuril Biswa Road


3 minutes drive

Shahjalal International Airport


8 minutes drive

Purbachal New Town


15 minutes drive

Pink City Model Town


2 minutes drive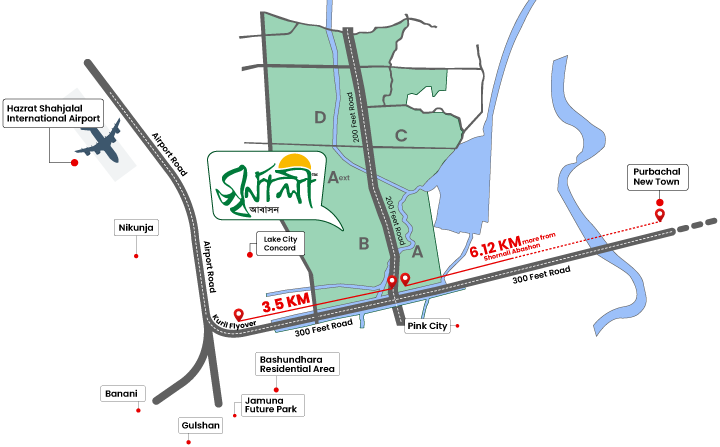 Towards a Next Generation of Living
CC TV Surveillance
Central Security Management
Cycling Lane
Green Plantation
Modern Waste Management
No Hanging Wire
Attractive Project Facilities
Appreciations by Our Customers
Serving our customers to ensure the best satisfaction is one of our key values. Please go through the reviews from our customers to know more.
More Reviews
It is among many residential real estate projects around 300-feet Purbachal Highway. It has a nice location, but yet to be developed. Therefore, we still need to see how it grows... Read More What Muhammad Mahfuzur Rahman Says
Muhammad Mahfuzur Rahman

One of the renowned Land Developer in Dhaka. They have two housing projects. Shornally and Sunvally. Hopefully both housing will be live shortly.... Read More What Rejaur RAHMAN Says
Rejaur RAHMAN

Shornali Abashon is a large gated residential area developed by Swadesh Properties Ltd. The area hasn't been developed yet properly. Most lands are vacant. A very few buildings have been constructed... Read More What Tawfiq Suhas Says
Tawfiq Suhas

Sun valley Baridhara Abashan is a future planed residential area, situated in madani Avenue, natunbazar, near United International University (UIU). This residential area is under construction... Read More What Ahmed Mitu Says
Ahmed Mitu

Our Valued Partners