Corporate Profile
With the objective to provide urban inhabitants with access to modern homes, Swadesh Properties began its journey in 2004. Since its inception, we have worked diligently to provide the most modern facilities to our projects.
Along with the government's efforts, we have played a vital role in addressing the growth of housing crisis. We give due importance in focusing our customary corporate ethics as well as our social obligations.
Projects
How We Provide the Best Option for You ?
Rajuk approved the plan.
Attractive Location.
Close proximity from heart of Dhaka.
Wide connecting roads (300, 200 & 130 ft roads).
Well planned commercial & residence.
Integral security and safety.
Ease of living (lake, park, playground, etc.).
Healthy environment.
Land Projects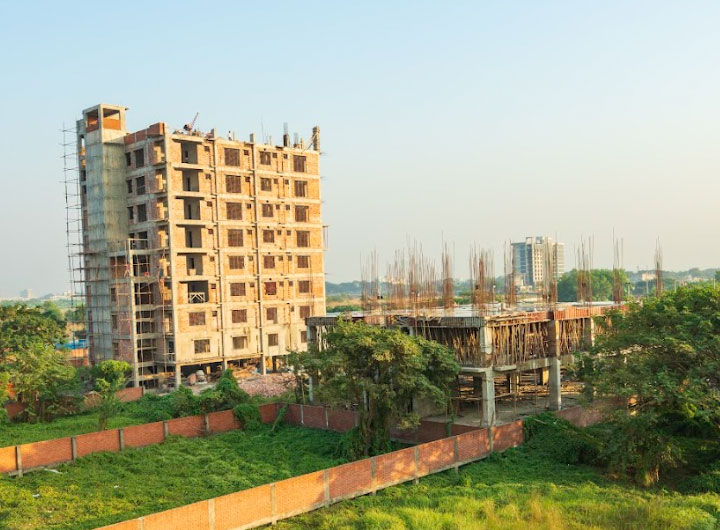 Company's Mission
To help in reducing the pressure of population in Dhaka city by creating an opportunity for residential accommodation by proper urbanization in the vicinity of the city.
To work as a partner of the government in reducing the existing acute crisis of housing and to mitigate future housing demand.
To provide an outstanding level of service, excellence, and expertise in the real estate market to our clients.
To act in the best interest of our clients at all times by offering unquestionable trust to all transactions and developing long-lasting relationships with our clients.
Find Your Property
Company's Vision
Swadesh Properties Ltd intends to build an exclusive residential township encompassing modem amenities in addition to all basic civic needs. The company has been trying to embark on diversification for a long by extending its portfolio of products and services that you can fully rely on. It is also planning to step into construction as well with a view to bringing the entire township to a real shape where your dream comes true.
Our goal will remain a point of reference for everything related to Real State. The satisfaction of our customers is the main strength of Swadesh Properties Ltd. We ensure it by providing accurate and inexhaustible land and timely delivery to our respected clients.
We continually explore new ideas and technology to give the urban lifestyle a new dimension and to create an environment-friendly and sustainable atmosphere.
Foundation Behind Our Goal
To deal with countries expanding housing crisis and assist the government in finding a solution.
A sustainable residential & commercial plan to support the future of Dhaka.
To establish Swadesh Properties as a premium land development company in the country and offering residents with a high-quality lifestyle and creating aesthetically pleasing townships.
Completely separate commercial & residential areas.
To promote aspiration among the population while assuring a greater return on investment through the company's healthy and long-term expansion.
Talk to Our Team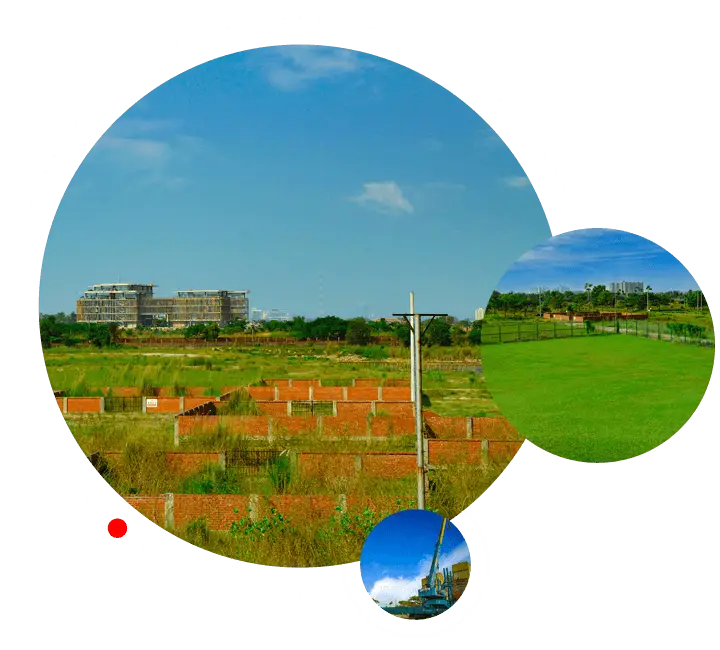 Appreciations by Our Customers
Serving our customers to ensure the best satisfaction is one of our key values. Please go through the reviews from our customers to know more.
More Reviews
It is among many residential real estate projects around 300-feet Purbachal Highway. It has a nice location, but yet to be developed. Therefore, we still need to see how it grows... Read More What Muhammad Mahfuzur Rahman Says
Muhammad Mahfuzur Rahman

One of the renowned Land Developer in Dhaka. They have two housing projects. Shornally and Sunvally. Hopefully both housing will be live shortly.... Read More What Rejaur RAHMAN Says
Rejaur RAHMAN

Shornali Abashon is a large gated residential area developed by Swadesh Properties Ltd. The area hasn't been developed yet properly. Most lands are vacant. A very few buildings have been constructed... Read More What Tawfiq Suhas Says
Tawfiq Suhas

Sun valley Baridhara Abashan is a future planed residential area, situated in madani Avenue, natunbazar, near United International University (UIU). This residential area is under construction... Read More What Ahmed Mitu Says
Ahmed Mitu

Our Valuable Corporate Clients