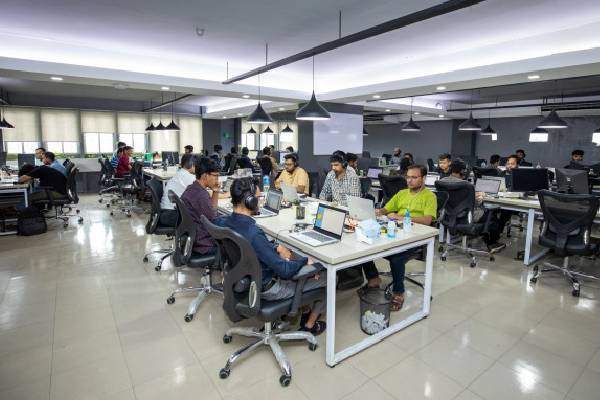 Brain Station 23
It was in 2006, with little capital but a pocketful of belief our CEO, Raisul Kabir started Brain Station 23, a software company, right after graduating from BUET. The new company initially focused on the international market with the local market added in 2010. Since then the company has shown a continuous growth and currently employs over 700+ software engineers. Brain Station 23 is now not only an established name in Bangladesh but also in countries like the USA, UK, Netherlands, Denmark, Japan, Norway, Sweden, Germany, Canada, Switzerland, Turkey and the Middle East etc.
From 2006 to 2021, the company has not only grown significantly but also has evolved to become the leading Software Development & IT Service Provider company in Bangladesh. We have made it to next in terms of global reach and we have gained reputation in the course. ( This content collected from brainstation-23 )
Appreciations by Our Customers
Serving our customers to ensure the best satisfaction is one of our key values. Please go through the reviews from our customers to know more.
More Reviews
It is among many residential real estate projects around 300-feet Purbachal Highway. It has a nice location, but yet to be developed. Therefore, we still need to see how it grows... Read More What Muhammad Mahfuzur Rahman Says
Muhammad Mahfuzur Rahman

One of the renowned Land Developer in Dhaka. They have two housing projects. Shornally and Sunvally. Hopefully both housing will be live shortly.... Read More What Rejaur RAHMAN Says
Rejaur RAHMAN

Shornali Abashon is a large gated residential area developed by Swadesh Properties Ltd. The area hasn't been developed yet properly. Most lands are vacant. A very few buildings have been constructed... Read More What Tawfiq Suhas Says
Tawfiq Suhas

Sun valley Baridhara Abashan is a future planed residential area, situated in madani Avenue, natunbazar, near United International University (UIU). This residential area is under construction... Read More What Ahmed Mitu Says
Ahmed Mitu

Our Valuable Corporate Clients