Denso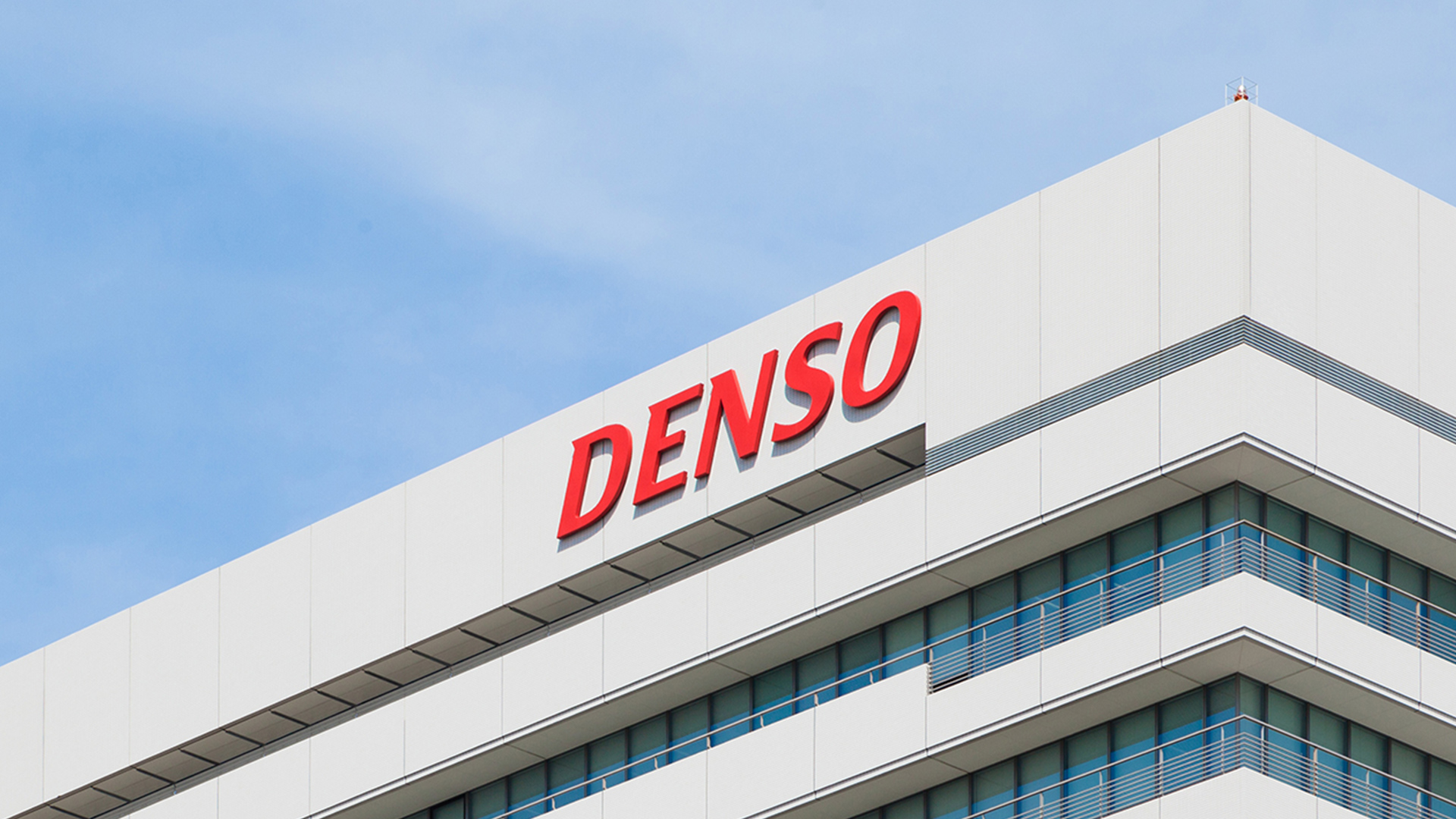 DENSO Corporation is a global automotive components manufacturer headquartered in the city of Kariya, Aichi Prefecture, Japan. After becoming independent from Toyota Motor, the company was founded as Nippon Denso Co. Ltd. in 1949. About 25% of the company is owned by Toyota.
The company develops and manufactures various auto parts, including gasoline and diesel engine components, hybrid vehicle components, climate control systems, instrument clusters, airbag systems, pre-crash radar systems, and spark plugs. Denso also develops and manufactures non-automotive components, such as household heating equipment and industrial robots. A Denso industrial robot gained wide public attention in Japan when it conducted a game of shogi against professional players. In June 2020, Denso announced the opening of its "Electrification Innovation Center" at its plant in Anjō. The facility will support the company's development of products and technologies for electric and hybrid vehicles.
( This content collected from denso.com)
Appreciations by Our Customers
Serving our customers to ensure the best satisfaction is one of our key values. Please go through the reviews from our customers to know more.
More Reviews
It is among many residential real estate projects around 300-feet Purbachal Highway. It has a nice location, but yet to be developed. Therefore, we still need to see how it grows... Read More What Muhammad Mahfuzur Rahman Says
Muhammad Mahfuzur Rahman

One of the renowned Land Developer in Dhaka. They have two housing projects. Shornally and Sunvally. Hopefully both housing will be live shortly.... Read More What Rejaur RAHMAN Says
Rejaur RAHMAN

Shornali Abashon is a large gated residential area developed by Swadesh Properties Ltd. The area hasn't been developed yet properly. Most lands are vacant. A very few buildings have been constructed... Read More What Tawfiq Suhas Says
Tawfiq Suhas

Sun valley Baridhara Abashan is a future planed residential area, situated in madani Avenue, natunbazar, near United International University (UIU). This residential area is under construction... Read More What Ahmed Mitu Says
Ahmed Mitu

Our Valuable Corporate Clients