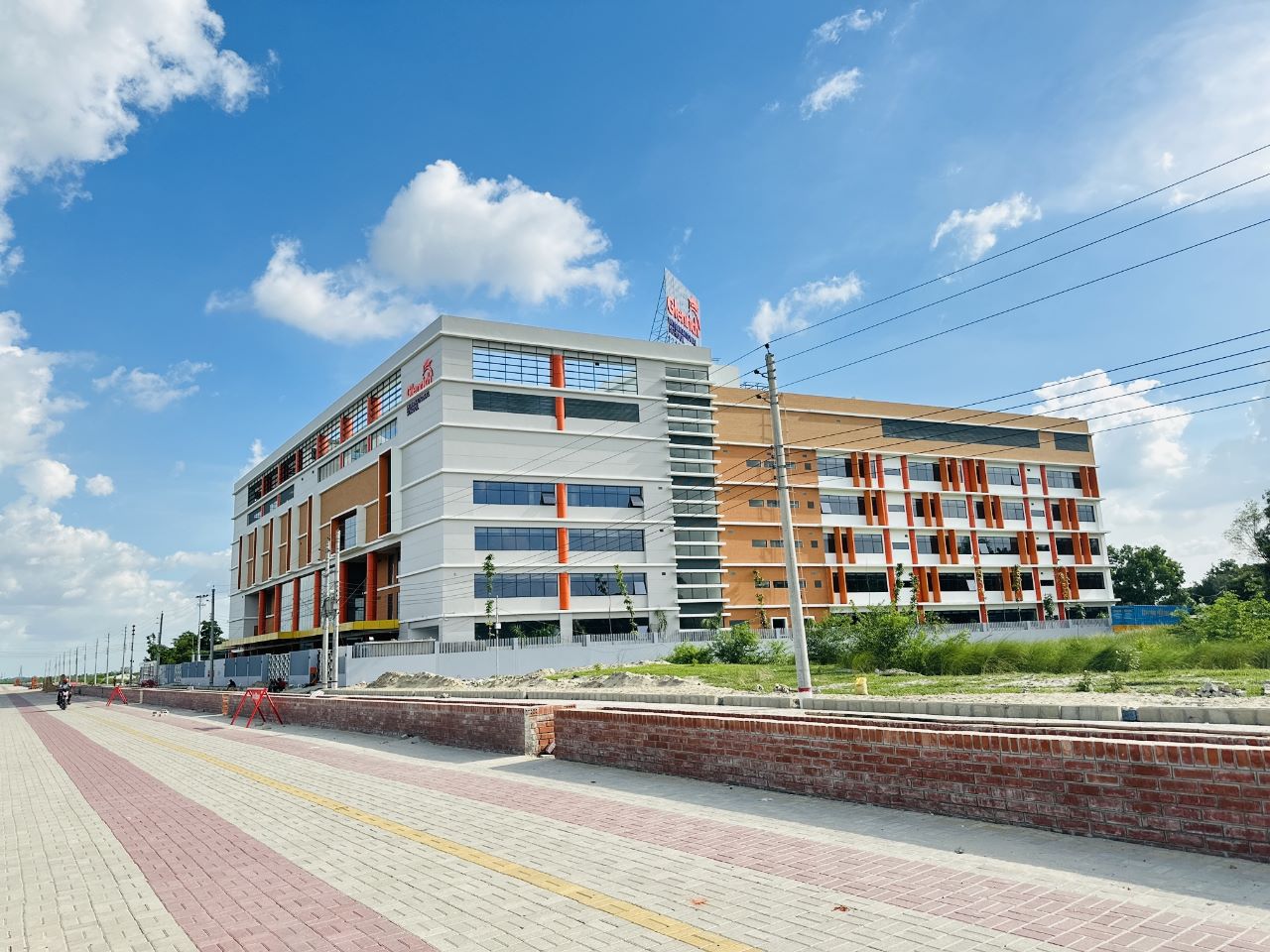 Glenrich International School
We, at Glenrich International School, believe that every child is unique and has enormous potential. As a school of life, every student at Glenrich shall learn scholastic subjects and creative pursuits in a caring and nurturing environment. Empowered with the new age concepts of curriculum-embedded Robotics, hands-on learning at the Math lab, excellent sporting infrastructure, inquiry, and project-based learning, Glenrich offers an unparalleled platform for 21st-century students opportunities to explore, enquire and innovate.
Students of today, when graduate in the years to come, will be living in a world that will be far different than ours and one that will require problem-solving as a critical skill. At Glenrich, our comprehensive curriculum inculcates among our student's attributes of Knowledge, Attitude, Skills, and Habits that help them thrive and succeed in a future that demands excellence.
( This content collected from glenrich.edu.bd)
Appreciations by Our Customers
Serving our customers to ensure the best satisfaction is one of our key values. Please go through the reviews from our customers to know more.
More Reviews
It is among many residential real estate projects around 300-feet Purbachal Highway. It has a nice location, but yet to be developed. Therefore, we still need to see how it grows... Read More What Muhammad Mahfuzur Rahman Says
Muhammad Mahfuzur Rahman

One of the renowned Land Developer in Dhaka. They have two housing projects. Shornally and Sunvally. Hopefully both housing will be live shortly.... Read More What Rejaur RAHMAN Says
Rejaur RAHMAN

Shornali Abashon is a large gated residential area developed by Swadesh Properties Ltd. The area hasn't been developed yet properly. Most lands are vacant. A very few buildings have been constructed... Read More What Tawfiq Suhas Says
Tawfiq Suhas

Sun valley Baridhara Abashan is a future planed residential area, situated in madani Avenue, natunbazar, near United International University (UIU). This residential area is under construction... Read More What Ahmed Mitu Says
Ahmed Mitu

Our Valuable Corporate Clients