Good Neighbors Bangladesh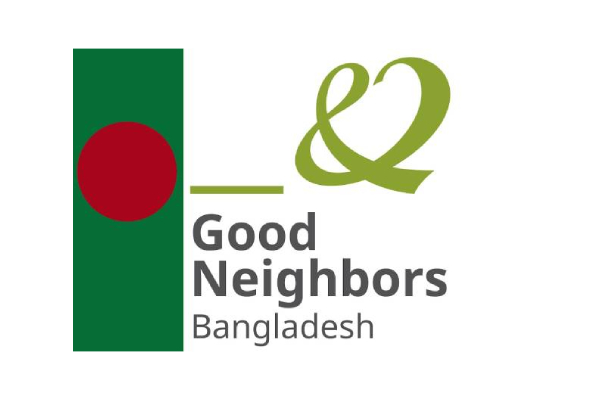 Good Neighbors Bangladesh is a member organization of Good Neighbors International (GNI). It has been operating in Bangladesh since 1996 as an international non-government organization for helping deprived children, their mothers, and families through education, health services, economic security, protection, community development, sanitation, and disaster relief projects.GNB is currently serving more than 21,000 children along with their mothers and families through 2 urban projects & 14 rural projects and 3 Projects with Specific Programs (PSP) in 12 districts in Bangladesh.
Good Neighbors International is an international humanitarian and development organization with its headquarters in Seoul Korea, whose mission is to improve the lives of others - especially those of children - through education, community development, health services, sanitation, and disaster relief projects. As the recognition of the social development work, Good Neighbors received the UN ECOSOC general consultative status. In 2007 Good Neighbors also received the MDG award for its contribution to Universal Primary education. GNI has carried out holistic development work in over 35 developing countries in the world since its inception in 1991. ( This Content Collected from gnbangla.org )
Appreciations by Our Customers
Serving our customers to ensure the best satisfaction is one of our key values. Please go through the reviews from our customers to know more.
More Reviews
It is among many residential real estate projects around 300-feet Purbachal Highway. It has a nice location, but yet to be developed. Therefore, we still need to see how it grows... Read More What Muhammad Mahfuzur Rahman Says
Muhammad Mahfuzur Rahman

One of the renowned Land Developer in Dhaka. They have two housing projects. Shornally and Sunvally. Hopefully both housing will be live shortly.... Read More What Rejaur RAHMAN Says
Rejaur RAHMAN

Shornali Abashon is a large gated residential area developed by Swadesh Properties Ltd. The area hasn't been developed yet properly. Most lands are vacant. A very few buildings have been constructed... Read More What Tawfiq Suhas Says
Tawfiq Suhas

Sun valley Baridhara Abashan is a future planed residential area, situated in madani Avenue, natunbazar, near United International University (UIU). This residential area is under construction... Read More What Ahmed Mitu Says
Ahmed Mitu

Our Valuable Corporate Clients