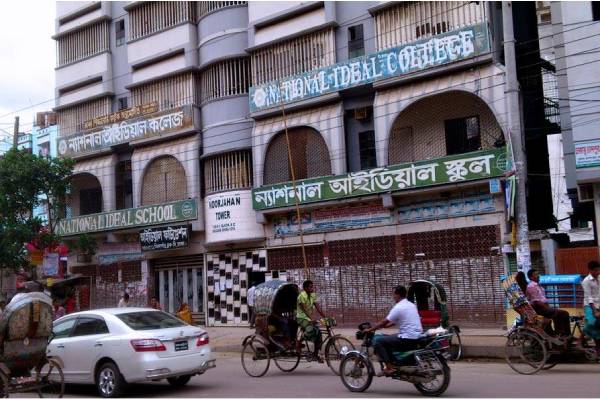 National Ideal School
National Ideal College is a higher secondary institution in Khilgaon Thana, Dhaka, Bangladesh. It was founded by ideal foundation in 2001. National Ideal College provides education for Science, Commerce and Humanities division and for both boys and girls. Classes are held at the apartment building.
Every year this school get top 10 position in Dhaka Board. Interested students have to select 1st choice to get admission in National Ideal College. They have min GPA 5.0 for science Group and GPA 3.5 for Business group. Students must have Grade B in English. They have higher math in SSC to get admission for science group. ( This content collected from eduresultbd.com)
Appreciations by Our Customers
Serving our customers to ensure the best satisfaction is one of our key values. Please go through the reviews from our customers to know more.
More Reviews
It is among many residential real estate projects around 300-feet Purbachal Highway. It has a nice location, but yet to be developed. Therefore, we still need to see how it grows... Read More What Muhammad Mahfuzur Rahman Says
Muhammad Mahfuzur Rahman

One of the renowned Land Developer in Dhaka. They have two housing projects. Shornally and Sunvally. Hopefully both housing will be live shortly.... Read More What Rejaur RAHMAN Says
Rejaur RAHMAN

Shornali Abashon is a large gated residential area developed by Swadesh Properties Ltd. The area hasn't been developed yet properly. Most lands are vacant. A very few buildings have been constructed... Read More What Tawfiq Suhas Says
Tawfiq Suhas

Sun valley Baridhara Abashan is a future planed residential area, situated in madani Avenue, natunbazar, near United International University (UIU). This residential area is under construction... Read More What Ahmed Mitu Says
Ahmed Mitu

Our Valuable Corporate Clients