Exclusive Lands and Plots For Sale in Dhaka, Bangladesh
Are you looking for lucrative investment opportunities or a prime piece of land to build your dream home in Dhaka, Bangladesh? Swadesh Properties Limited offers an extensive range of land projects in Dhaka, Bangladesh, catering to both commercial and residential needs.
Don't miss out on the opportunity to secure your piece of Dhaka's thriving land market. Contact us today, and take the first step towards realizing your vision and unlock the potential of this dynamic city.
Residential and Commercial Land For Sale in Dhaka
Are you searching for the perfect land for your dream project? We developed two exclusive housing projects, Shornali Abashon and Sunvalley Abashon catering to both residential and commercial needs. Whether you're planning to build your dream home or start a business, our team is here to assist you every step of the way.
Choose from a Variety of Plot Sizes to Suit Your Needs
Discover lucrative opportunities in Dhaka's thriving land market. We offer diverse options to suit your budget and preferences. From prime city plots to suburban gems, find your perfect investment. Unleash the potential of Dhaka's real estate with us.
Why Invest in Lands in Dhaka?
Investing in lands in Dhaka with Swadesh Properties Limited opens doors to profitable opportunities in a rapidly growing city.
Booming Economy
Infrastructure Development
Rising Demand
Strategic Locations
Expert Guidance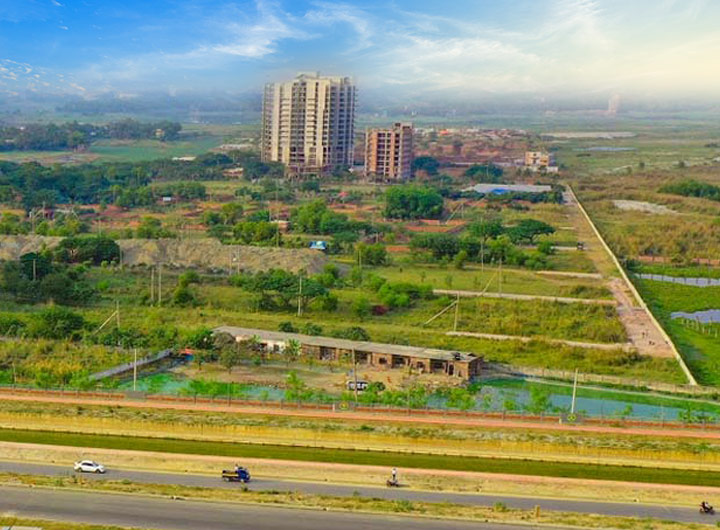 Discover Prime Locations for Your Land Investment
Finding the right location for your land investment is crucial. That's why we offer various areas that hold immense potential for development. Some notable locations are Gulshan, Badda, Baridhara, Aftabnagar, and Purbachal.
Uncover the perfect location for your land investment with Swadesh Properties Limited. Our expert team helps you navigate through a range of options in Dhaka, ensuring you find the ideal spot that meets your requirements.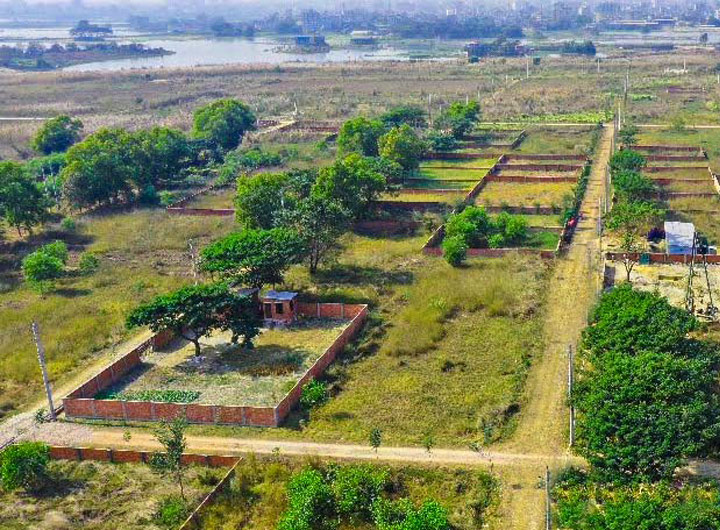 Frequently Asked Questions
What types of lands are available for sale?
We offer a wide range of lands for sale, including residential, commercial, industrial, and agricultural plots. We cater to various investment and development needs.
How do I find lands for sale in specific locations?
Our website and real estate listings provide detailed information about lands available for sale in specific locations. You can also contact our expert team for personalized assistance in finding the perfect land in your preferred area.
Are the lands ready for immediate construction?
The readiness of the lands for construction varies. Some plots may be ready for immediate construction, while others may require certain permits or approvals.
Can I finance the purchase of land?
Yes, financing options are available for land purchases. Our team can assist you in exploring financing options and connecting you with reputable financial institutions.
Are the lands legally verified and free from any disputes?
We prioritize legal verification and ensure that the lands we offer for sale are free from any legal disputes or encumbrances. We conduct thorough due diligence to provide you with clear and legally sound land options.
Appreciations by Our Customers
Serving our customers to ensure the best satisfaction is one of our key values. Please go through the reviews from our customers to know more.
More Reviews
It is among many residential real estate projects around 300-feet Purbachal Highway. It has a nice location, but yet to be developed. Therefore, we still need to see how it grows... Read More What Muhammad Mahfuzur Rahman Says
Muhammad Mahfuzur Rahman

One of the renowned Land Developer in Dhaka. They have two housing projects. Shornally and Sunvally. Hopefully both housing will be live shortly.... Read More What Rejaur RAHMAN Says
Rejaur RAHMAN

Shornali Abashon is a large gated residential area developed by Swadesh Properties Ltd. The area hasn't been developed yet properly. Most lands are vacant. A very few buildings have been constructed... Read More What Tawfiq Suhas Says
Tawfiq Suhas

Sun valley Baridhara Abashan is a future planed residential area, situated in madani Avenue, natunbazar, near United International University (UIU). This residential area is under construction... Read More What Ahmed Mitu Says
Ahmed Mitu

Our Valuable Corporate Clients