Land for Convention Center in Dhaka, Bangladesh
Swadesh Properties Limited is your trusted partner in finding the ideal land for your convention center in Dhaka, Bangladesh. We specialize in offering meticulously curated lands tailored to meet convention center developments' requirements.
With our extensive expertise in the real estate industry and deep understanding of the local market, we are committed to assisting you in discovering the perfect venue for your convention center venture. Let us guide you toward realizing your vision.
Unveiling the Advantages of Dhaka for Your Convention Center
As the capital city of Bangladesh, Dhaka is a bustling metropolis known for its vibrant business environment and cultural heritage. Establishing a convention center in Dhaka offers numerous benefits, such as:
Strategic Location
Thriving Business Hub
Robust Infrastructure
Rich Cultural Heritage
Growing Economy
Government Support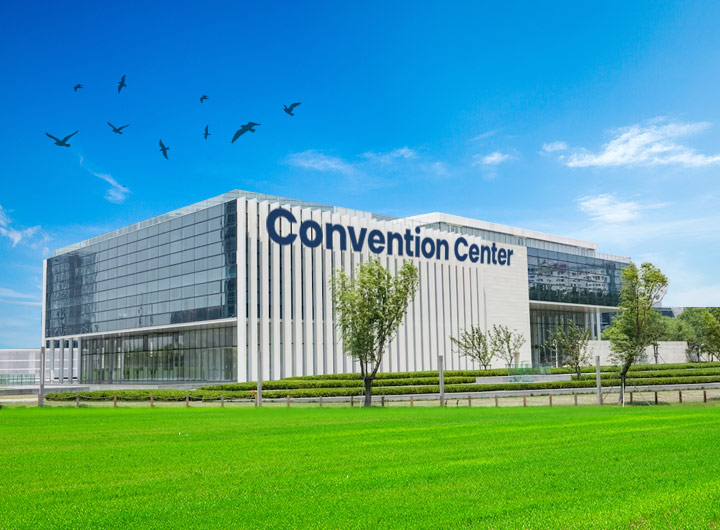 Land for Convention Centers in Dhaka's Lucrative Areas
Are you looking for the ideal land to build a convention center near Gulshan, Badda, Baridhara, Aftabnagar, and Purbachal, one of Dhaka's most lucrative areas? At Swadesh Properties Limited, we offer a diverse selection of prime lands specifically tailored for convention center projects.
With a wealth of real estate business experience and in-depth market understanding, we are here to assist you in finding the perfect venue for your convention center venture in the heart of Dhaka city.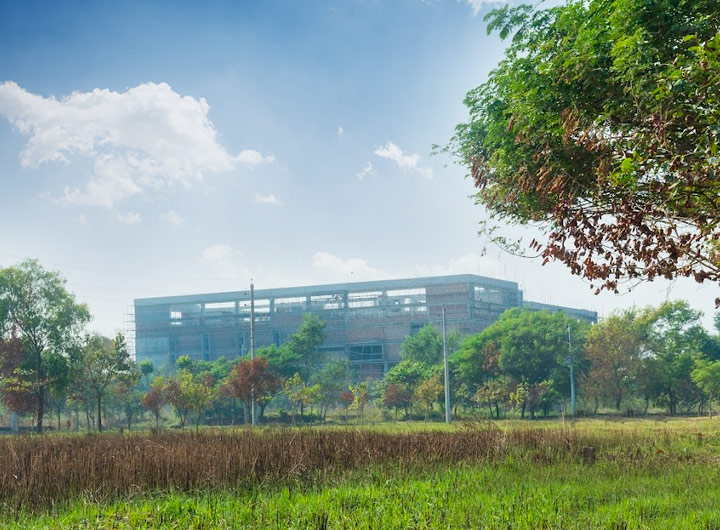 Our Range of Lands for Convention Centers
We have curated a range of lands with meticulous care that embodies accessibility, functionality, and boundless possibilities. Explore the options, from prime city-center locations to tranquil landscapes, and find the land to bring your convention center vision to life.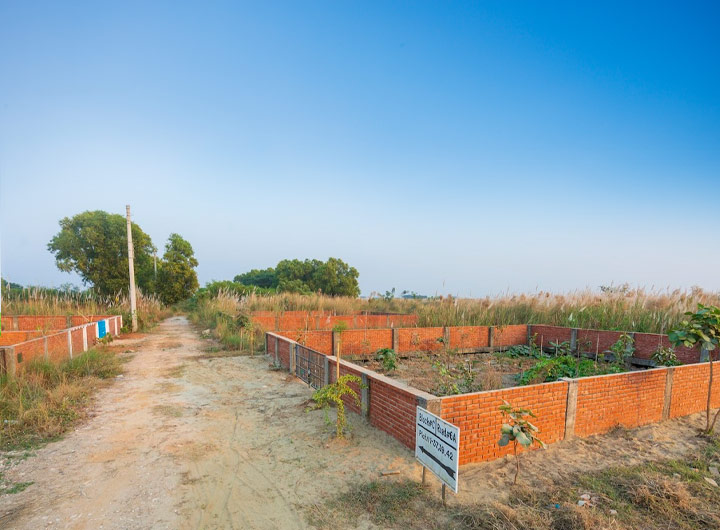 Available Plots For Convention Centers
Our selection of available plots for convention centers is meticulously curated to provide you with accessibility, convenience, and incredible potential. From city-center locations to serene green landscapes, find the backdrop that matches your vision.
Nearby Key Locations of Our Projects
United International University
International Trade Fair
Embassy of the USA
Wonderland Amusement Park
Fortis Club House
Baridhara General Hospital Ltd.
BJIT Limited - Head Office
American International University - Bangladesh (AIUB)
Sheikh Hasina International Cricket Stadium
International Convention City Bashundhara
Australian International School
Chef's Table Courtside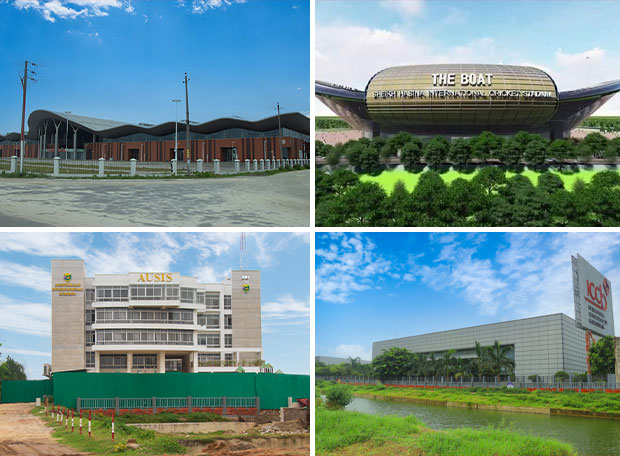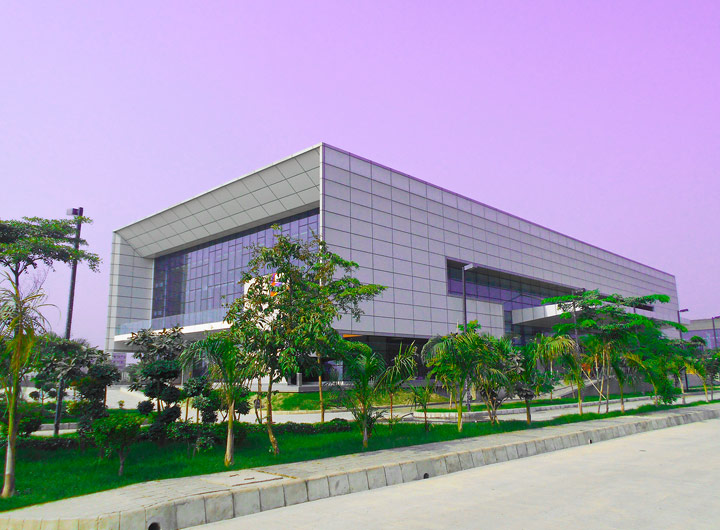 Advantages of Our Land Projects
Play Grounds, Lakes & Parks
Schools, Colleges & Universities
Hospitals
Wide & Well Connected Roads
Block Wise Residential Facilities
Mosques, Eidgah
Easy Electricity, Gas, Water & Internet Support
5-Star Hotels, Community Center
24\7 Security Support
Frequently Asked Questions About Convention Center
What factors should I consider when selecting land for a convention center?
When choosing land for a convention center in Dhaka, it's important to consider factors such as location, accessibility, infrastructure availability, zoning regulations, and future development prospects.
Can you provide lands in specific areas like Gulshan, Badda, Baridhara, Aftabnagar, or Purbachal?
Yes, we offer lands in various lucrative areas of Dhaka, including Gulshan, Badda, Baridhara, Aftabnagar, and Purbachal.
Is it possible to find land for a convention center in a serene environment?
Absolutely! We understand the need for a serene environment for convention centers.
Are the lands you offer already equipped with the necessary infrastructure?
Yes, we prioritize offering lands that have essential infrastructure in place. This includes facilities such as water, electricity, and road connectivity.
How do I get started in finding land for my convention center in Dhaka?
Getting started is simple! Reach out to us at Swadesh Properties Limited, and our experienced team will discuss your requirements, provide personalized assistance, and guide you through the process of finding the perfect land for your convention center.
Appreciations by Our Customers
Serving our customers to ensure the best satisfaction is one of our key values. Please go through the reviews from our customers to know more.
More Reviews
It is among many residential real estate projects around 300-feet Purbachal Highway. It has a nice location, but yet to be developed. Therefore, we still need to see how it grows... Read More What Muhammad Mahfuzur Rahman Says
Muhammad Mahfuzur Rahman

One of the renowned Land Developer in Dhaka. They have two housing projects. Shornally and Sunvally. Hopefully both housing will be live shortly.... Read More What Rejaur RAHMAN Says
Rejaur RAHMAN

Shornali Abashon is a large gated residential area developed by Swadesh Properties Ltd. The area hasn't been developed yet properly. Most lands are vacant. A very few buildings have been constructed... Read More What Tawfiq Suhas Says
Tawfiq Suhas

Sun valley Baridhara Abashan is a future planed residential area, situated in madani Avenue, natunbazar, near United International University (UIU). This residential area is under construction... Read More What Ahmed Mitu Says
Ahmed Mitu

Our Valuable Corporate Clients