Land for Hotel in Dhaka, Bangladesh
Swadesh Properties Limited is a leading land development company in the heart of Dhaka city. We gained the trust and reliability of our customers for working with honesty and integrity. Besides residential plots, we have commercial plots as well as land for hotels in the prime location of the capital city in Bangladesh. Contact us today and book your land.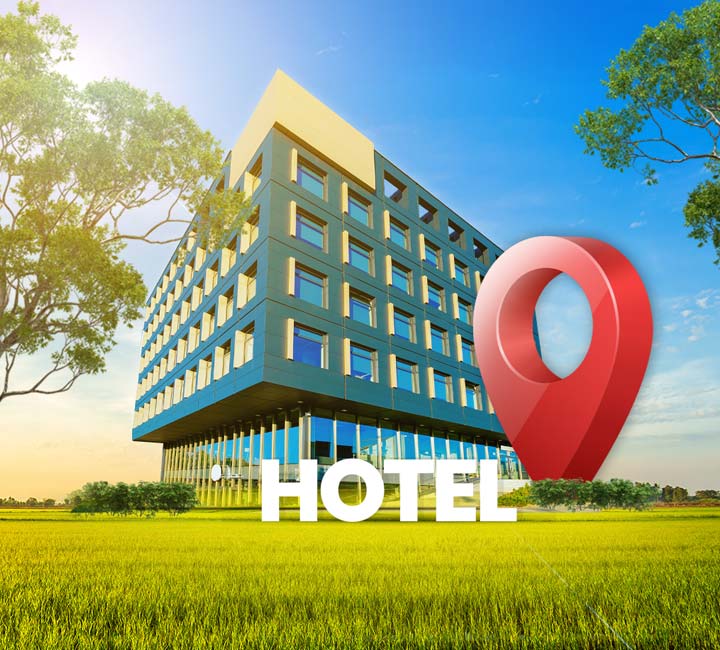 Available Commercial Plots for Hotel in Dhaka
Discover the opportunity of Shornali and Sunvalley Abashon, where an array of plots and land choices await our esteemed clients. Choose from a diverse range of sizes, meticulously tailored to suit your commercial aspirations.
Whether you're envisioning a bustling marketplace or an optimal business locale, we provide the ideal solution tailored to your needs.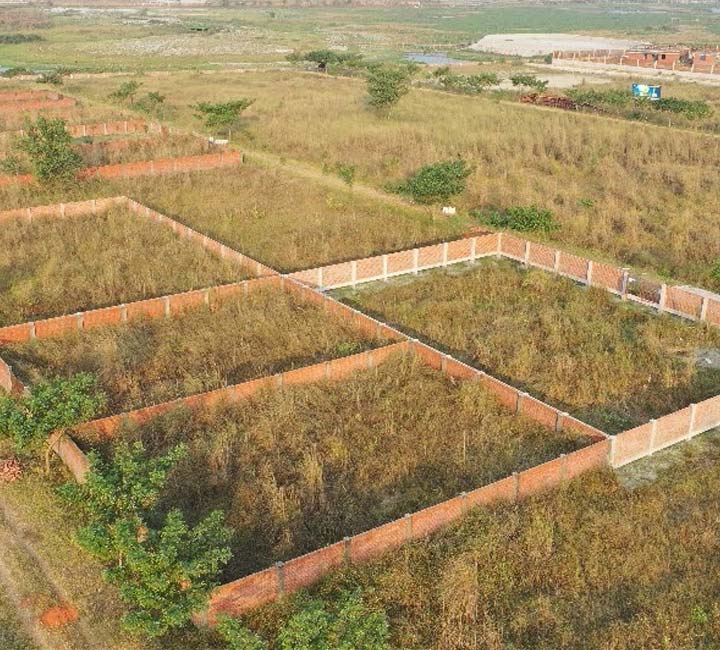 Why Choose Dhaka for Hotel Investment?
Dhaka, the capital of Bangladesh, beckons as a lucrative destination for hotel investors, and Swadesh Properties Limited stands as your trusted gateway to unlock the city's unmatched investment potential.
Thriving Business Hub
Cultural Gem
Tourism Landscape
Diplomatic Epicenter
Expanding Middle Class
Events Galore
Untapped Hospitality Potential
Our Project Highlights
Discover the exceptional features that set Swadesh Properties Limited's hotel land projects apart and make them the prime choice for your hotel development ventures in Dhaka, Bangladesh.
Shornali Abashon: Prime Investment Opportunity
Strategic Location
Situated alongside a 300-foot road, offering easy access and visibility.
Proximity to Key Areas
Just a 3-minute drive from the Kuril-Bishwaroad overpass and a short 5-minute drive from Hazrat Shahjalal International Airport.
Impressive ROI Potential
Experience a staggering return on investment backed by Dhaka's growing hospitality sector.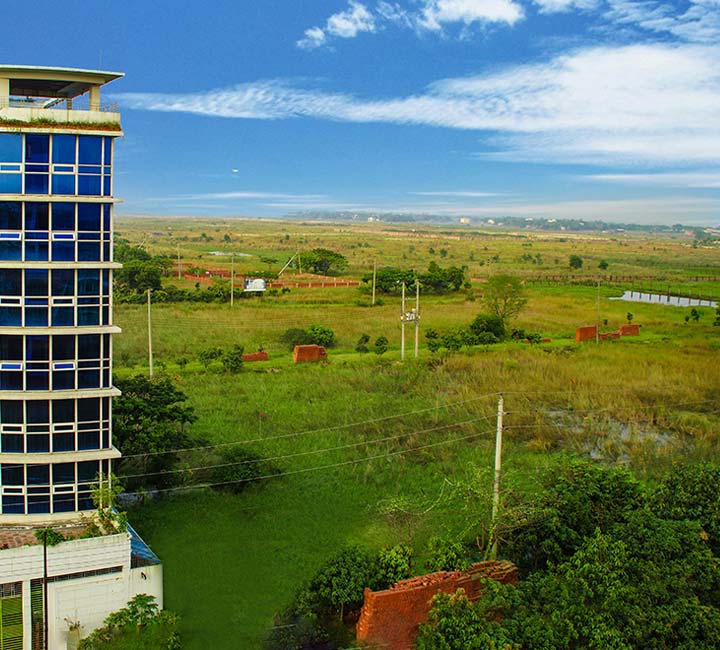 Sunvalley Abashon: Luxury Amidst Prominent Locations
Strategic Positioning
Located next to the 100-foot Madani Avenue, connecting the US Embassy and other significant areas.
Adjacent to Key Zones
Borders Gulshan, Banani, Pragati Sarani, and Aftabnagar to the south, and Bashundhara R/A to the north.
Perfect for Upscale Ventures
Ideal for high-end hotels, ensuring a luxurious and sought-after experience for guests.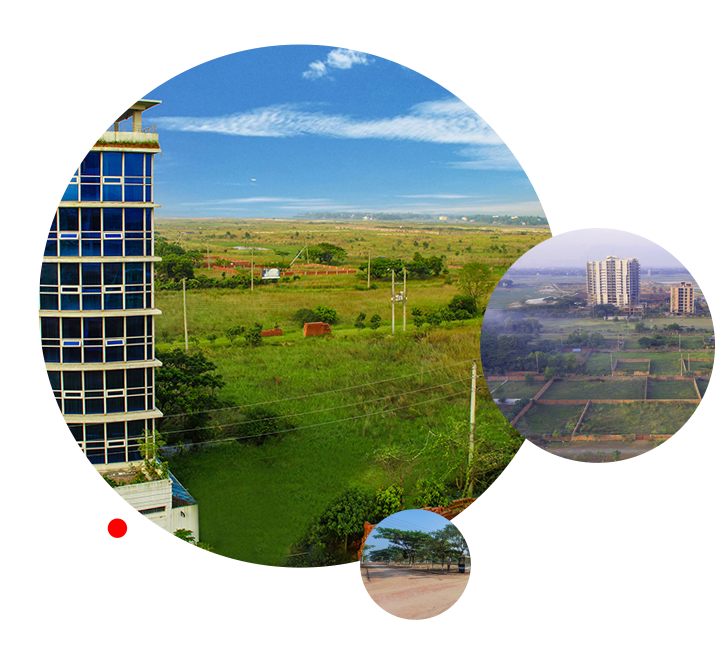 Nearby Key Locations
Swadesh Properties Limited's projects are strategically positioned in close proximity to various essential and popular locations in Dhaka, ensuring convenience and accessibility for residents and investors.
Some of the nearby key locations include:
Wonderland Amusement Park
Sheikh Hasina International Cricket Stadium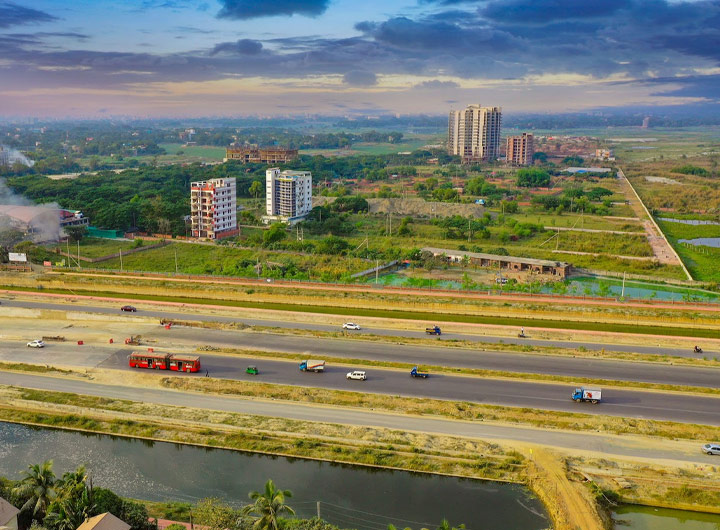 People Also Ask
What are the key legal requirements for purchasing land for a hotel?
Any land purchase in Bangladesh requires legal documentation, verification of ownership, and compliance with government regulations. It's important to work with a legal expert who can guide you through the process.
What is the process for getting approval for hotel construction on purchased land?
You will need to obtain various approvals from local authorities and regulatory bodies. This includes getting clearance from the Dhaka City Corporation, environmental clearance, and fulfilling any other requirements as per local regulations.
What infrastructure and utilities should I consider for a hotel project?
Adequate infrastructure, such as water, electricity, sewage, and road access, is essential for a hotel project. Ensuring these utilities are available and accessible is crucial before purchasing land.
What are the potential challenges in purchasing land for a hotel in Dhaka?
Challenges may include land disputes, legal complexities, navigating bureaucratic processes, ensuring infrastructure availability, and adhering to environmental regulations.
How can I ensure the safety and security of the hotel property and guests?
Security measures should be an integral part of hotel planning. This includes CCTV surveillance, access control systems, trained security personnel, and fire safety provisions.
Appreciations by Our Customers
Serving our customers to ensure the best satisfaction is one of our key values. Please go through the reviews from our customers to know more.
More Reviews
It is among many residential real estate projects around 300-feet Purbachal Highway. It has a nice location, but yet to be developed. Therefore, we still need to see how it grows... Read More What Muhammad Mahfuzur Rahman Says
Muhammad Mahfuzur Rahman

One of the renowned Land Developer in Dhaka. They have two housing projects. Shornally and Sunvally. Hopefully both housing will be live shortly.... Read More What Rejaur RAHMAN Says
Rejaur RAHMAN

Shornali Abashon is a large gated residential area developed by Swadesh Properties Ltd. The area hasn't been developed yet properly. Most lands are vacant. A very few buildings have been constructed... Read More What Tawfiq Suhas Says
Tawfiq Suhas

Sun valley Baridhara Abashan is a future planed residential area, situated in madani Avenue, natunbazar, near United International University (UIU). This residential area is under construction... Read More What Ahmed Mitu Says
Ahmed Mitu

Our Valuable Corporate Clients