Land for Market in Dhaka, Bangladesh
Are you an entrepreneur or investor seeking the perfect location to establish a market or commercial space in the vibrant city of Dhaka, Bangladesh? Look no further than Swadesh Properties Limited, a distinguished and RAJUK-approved land developer company in Dhaka.
With nearly two decades of experience in delivering exclusive housing projects, we offer exceptional opportunities for commercial investment with its prime land offerings, especially for markets.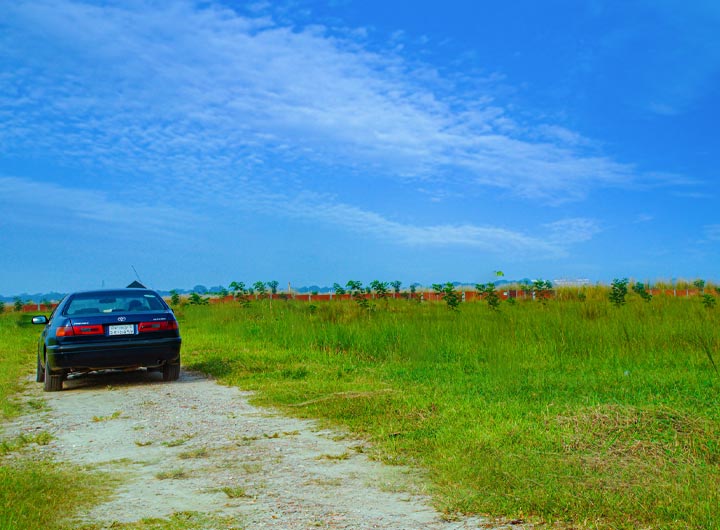 Available Commercial Projects in Dhaka
Explore an array of commercial plots for sale in Dhaka with Swadesh Properties Limited. Immerse yourself in the charm of Shornali and Sunvalley Abashon, where a diverse selection of plot and land options await our esteemed clients.
Select from a variety of sizes, thoughtfully curated to meet your residential and commercial requirements. Whether you're in pursuit of a bustling market space or an ideal business locale, we offer the perfect solution for you.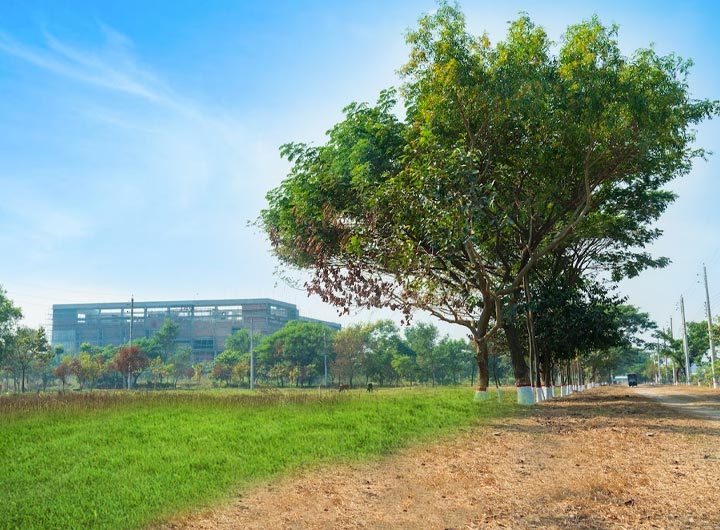 Land for Market Near Gulshan, Dhaka
Unlock a prime investment opportunity with Swadesh Properties Limited. Our commercial plots near Gulshan, Dhaka, offer strategic positioning, exceptional connectivity, and accessibility.
Explore the offerings at Shornali and Sunvalley Abashon, where we offer plots in varying sizes for the market establishment. Reach out today to discover the available commercial plot near Gulshan and seize this golden opportunity.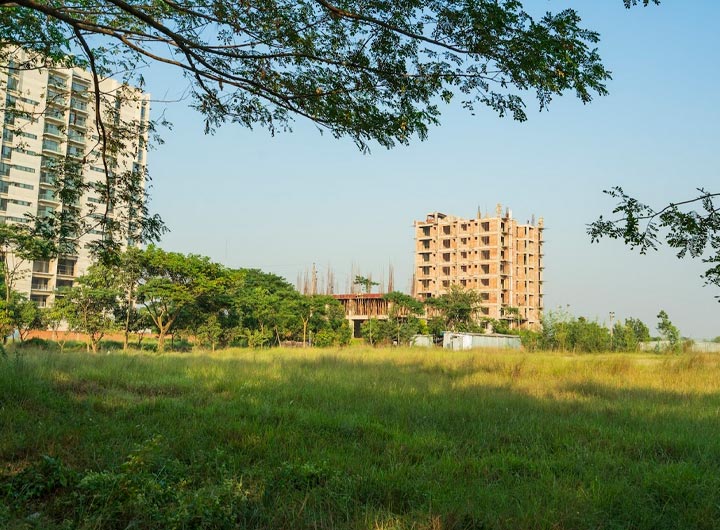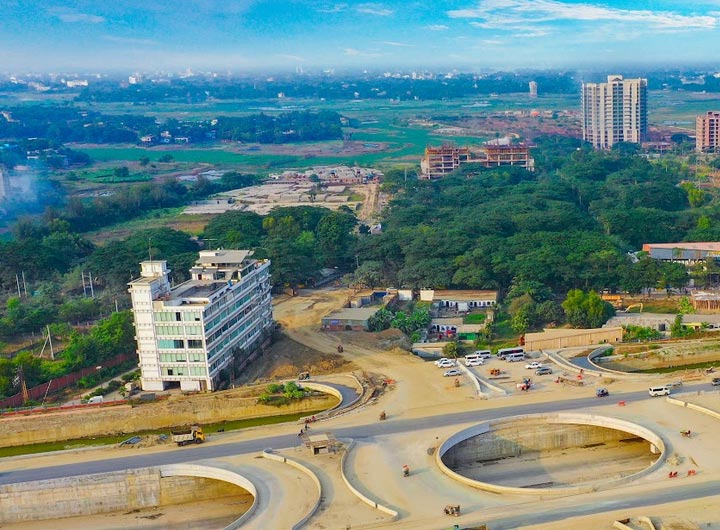 Reasons to Buy Land for Market from Swadesh Properties Limited
When considering investing in a market space in Dhaka, Bangladesh, Swadesh Properties Limited stands out as a reliable and strategic choice.
Here are compelling reasons why buying land for a market us is a smart decision:
Prime Locations
Swadesh Properties Limited offers strategically located land parcels in bustling commercial zones of Dhaka, ensuring high visibility and footfall for your market business.
RAJUK Approval
All offered lands are fully approved by the Rajdhani Unnayan Kartripakkha (RAJUK), providing you with a secure and legitimate investment opportunity.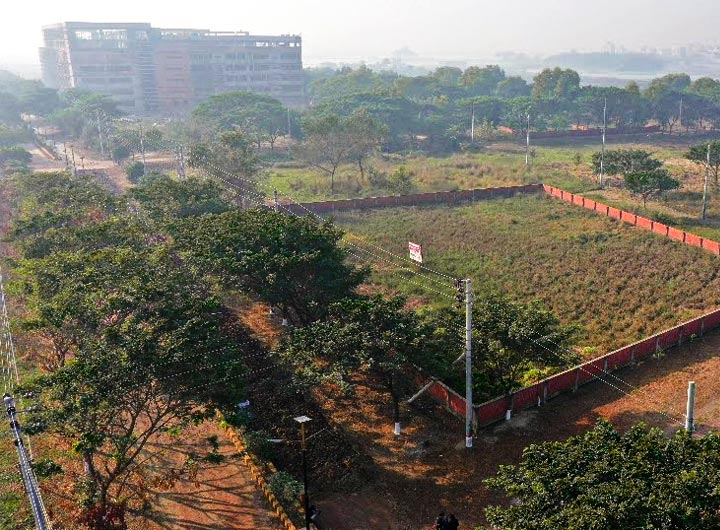 Transparent Process
Swadesh Properties Limited maintains transparency throughout the investment process, from land selection to finalization, providing you with peace of mind.
Trustworthy Reputation
With a portfolio of over 1,129 successfully handed-over projects and the trust of numerous satisfied clients, Swadesh Properties Limited is a name synonymous with reliability.
Quality Partnerships
Swadesh Properties Limited collaborates with architecture and urban planning experts, ensuring that your market space is of the highest quality.
Features and Amenities
Swadesh Properties Limited offers more than just land development; it provides a pathway to building thriving communities and successful investments, all within the dynamic landscape of Dhaka, Bangladesh.
Here are some notable features and amenities:
Prime Locations
Thoughtful Infrastructure
High Return on Investment
Community-Driven Vision
Varied Property Types
Modern Amenities
Trustworthy Legacy
Sustainable Development
Diversity
Strong Partnerships
Commitment to Excellence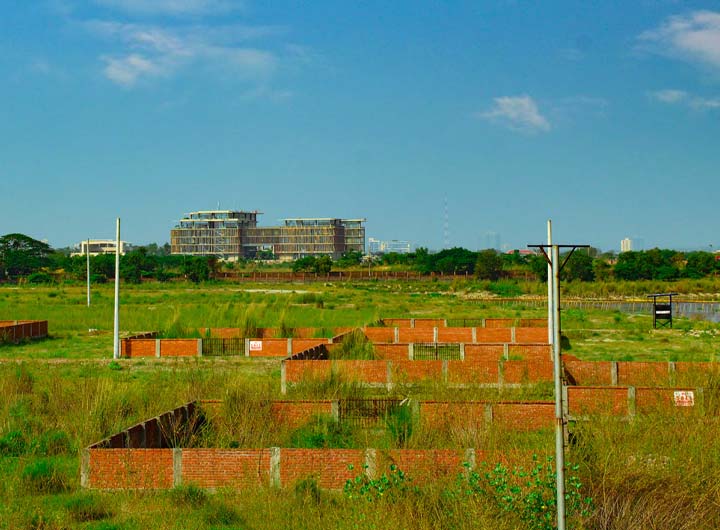 People Also Ask
Are these lands suitable for establishing markets?
Yes, Swadesh Properties Limited offers strategically located land parcels in Dhaka, perfect for establishing thriving commercial markets.
What advantages do these lands offer in terms of location?
These lands are strategically positioned within Dhaka's bustling commercial zones, ensuring high visibility and footfall for your market venture.
How can investing in market land with Swadesh Properties Limited be beneficial?
Swadesh Properties Limited's vast experience, prime locations, and thoughtfully designed infrastructure promise substantial returns on your commercial investment.
How can I explore the available opportunities for commercial investment?
Visit Swadesh Properties Limited's official website to explore the range of available land parcels for markets in Dhaka. Comprehensive project details are provided for informed decisions.
What sets these lands apart for market investments?
These lands offer prime commercial locations, RAJUK approval, meticulously designed layouts, and a commitment to excellence, making them an ideal choice for your market project in Dhaka, Bangladesh.
Appreciations by Our Customers
Serving our customers to ensure the best satisfaction is one of our key values. Please go through the reviews from our customers to know more.
More Reviews
It is among many residential real estate projects around 300-feet Purbachal Highway. It has a nice location, but yet to be developed. Therefore, we still need to see how it grows... Read More What Muhammad Mahfuzur Rahman Says
Muhammad Mahfuzur Rahman

One of the renowned Land Developer in Dhaka. They have two housing projects. Shornally and Sunvally. Hopefully both housing will be live shortly.... Read More What Rejaur RAHMAN Says
Rejaur RAHMAN

Shornali Abashon is a large gated residential area developed by Swadesh Properties Ltd. The area hasn't been developed yet properly. Most lands are vacant. A very few buildings have been constructed... Read More What Tawfiq Suhas Says
Tawfiq Suhas

Sun valley Baridhara Abashan is a future planed residential area, situated in madani Avenue, natunbazar, near United International University (UIU). This residential area is under construction... Read More What Ahmed Mitu Says
Ahmed Mitu

Our Valuable Corporate Clients